OTR: Old Stories, New Ears
It was not long ago that I would turn my nose up to black and white movies, anything filmed before 1970 may as well have been Precambrian in my eyes, but I have recently developed a taste for older media in the last couple years.
Once I found a few movies from that era that I enjoyed, a whole new world opened up. Now I'd estimate that close to half of the media that I consume was made before the 60s.
One medium I never thought I would have enjoyed is radio. It just seems so outdated, a format of a bygone era that just would not connect with anyone with modern sensibilities. You could imagine my surprise when I found a slew of radio shows and individual episodes on Spotify and YouTube, and that I genuinely enjoy some!
Since I've developed a taste for these stories, I have added a few episodes of OTR (Old Time Radio) into my nightly routine. I end each day by preparing a cup of tea, turning off all the lights in my apartment, and listening to a few episodes of OTR, some of which are complete with 70 year old advertisements for products that are now household names.
I am going to go over some of my favorite episodes that I have stumbled on, and hopefully turn someone on to something they can listen to for Halloween while enjoying their tea or coffee, or maybe even reintroduce someone to stories from their childhood that they thought were long lost.
I was lucky that the first episode of OTR that I happened to listen to is what I (and many others) consider one of the stronger episodes from that period. I had a list of about 10 highly regarded episodes that were recommended to me and I picked one at random.
Don't Call Me Mother is an episode of Suspense that aired in 1959, which stars Agnes Moorehead, who has had roles in everything from Citizen Kane to the original run of The Twilight Zone. Her performance in this episode is up to par with modern actors. It had me kicking myself in the ass for not giving radio a chance sooner.
This episode could be paired with Hitchcock's Psycho and make an exceptional double feature. In fact, this was originally aired a year before Psycho forever changed the way we watch movies in theaters, and you can see they share some DNA. This was an amazing starting point for me, and as soon as I finished, I loaded up another episode and went down a rabbit hole I'm still submerged in.
Another episode of Suspense that I thoroughly enjoyed that was aired the same year is Deep, Deep Is My Love. This episode is about a man that finds himself diving in the ocean for longer periods of times each dive because of an infatuation with a mermaid, who beckons to him in the depths.
I've always enjoyed some aquatic fantasy/horror, but now that I live near the beach, I find myself enjoying stories of Kaijus, lost underwater societies, and sea monsters much more. Now that it is starting to cool down a bit, I plan on visiting the beach with a thermos of iced tea to enjoy some of these stories while listening to waves crash home.
One of the most bonkers stories I have come across is an episode of Escape from '47 called Evening Primrose. This one follows a poet who has rejected society, and decides to sneak into a labyrinth-like department store to live out the rest of his days in secret. When the store closes, and night falls, he learns he is not alone: the store is inhabited by a large group of pale, mutated, night-people.
They essentially hold him captive, and in time he falls in love with a young woman who is also being held against her will. This episode is based on a short story, and was also produced into a musical which stars Anthony Perkins, who famously played Norman Bates in Psycho. This episode has made my list of media I consume every October for Halloween.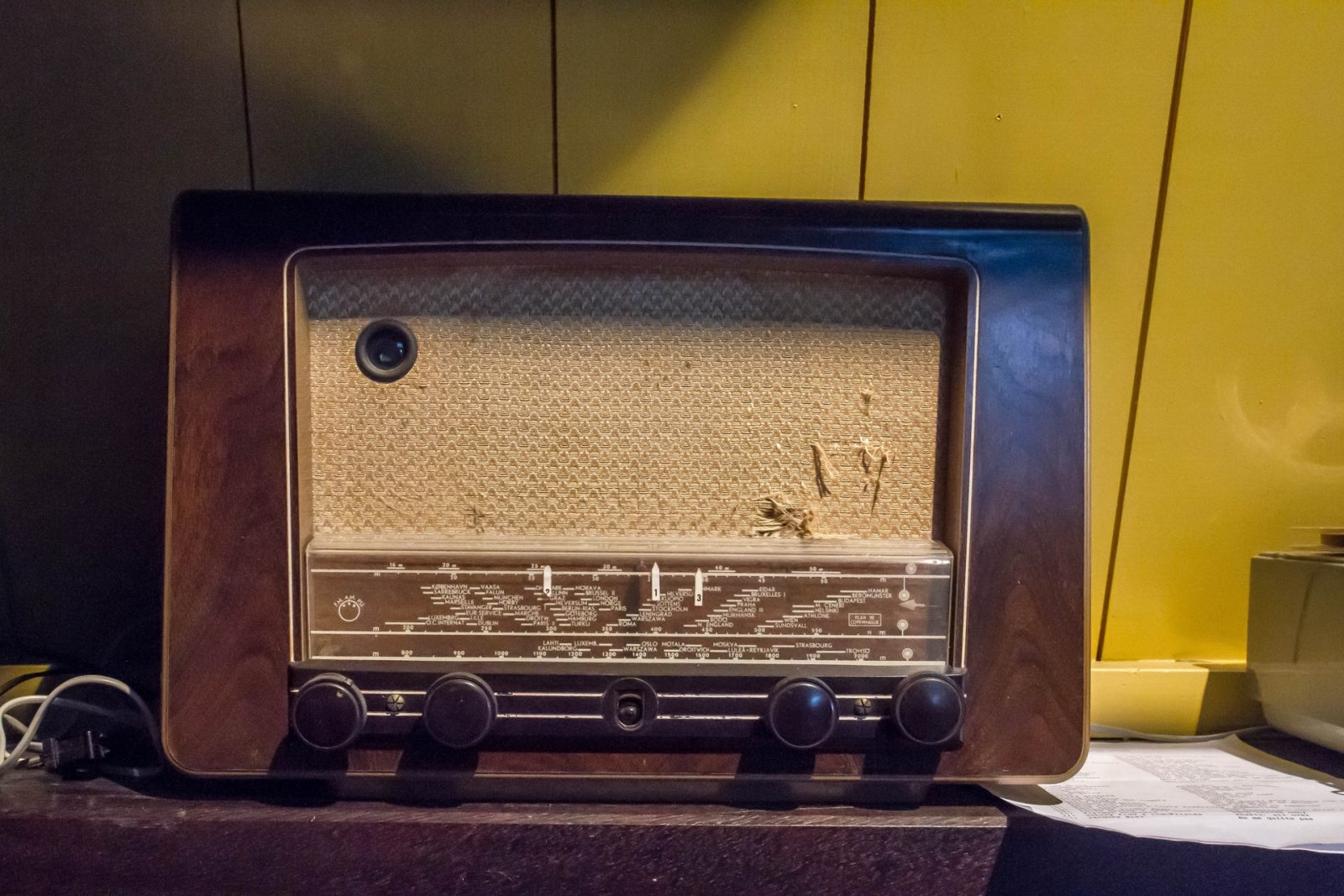 This next one blew my mind. The name of this Suspense episode is Ghost Hunt, and it aired in '49. The premise of this story is that a radio personality takes a portable recorder with him to a supposedly haunted house. His plan is to spend the night alone in the house, record the audio of the entire night, and prove once and for all if the house is haunted or not, and potentially boost the ratings of his show.
The next morning he is nowhere to be found, but they do find his tape recorder. The bulk of what you hear in this episode is what they find on the tape recorder. My jaw hit the floor. This is a found footage story, told in 1949.
Found footage would come into the mainstream with The Blair Witch Project, and would become a phenomenon with Paranormal Activity. These two movies had microbudgets, brought in dump trucks of cash, and birthed a whole subgenre of movies that can be made by anyone with a camcorder. There was a good ten years following the release of Paranormal Activity where everyone and their mother made a found footage movie.
Personally, I enjoy these types of movies. The homemade feel to them helps immerse me further, and up the stakes a bit, but the same reason I enjoy them is why many people dislike them, and I don't blame them. You have to dig through a lot of mediocrity to find hidden gems, but I just could not believe that this episode did found footage 50 years before Blair Witch came on the scene.
Since I listen each night, I have found a good handful of episodes of OTR that are very similar to modern movies, and I don't mean the ones that share the same source material. I think one of my favorite of these that I have found so far is from a show called The Mysterious Traveler. The episode is called Behind The Locked Door, which aired in '51.
This episode follows a group of archeologists who get trapped in a cave, and find the remnants of a wagon caravan from a century earlier. They soon learn that they are not alone in the cave system, the survivors of the caravan have been living, reproducing, and adapting in the pitch black cave.
If you have ever seen The Descent (2005) this story might sound familiar to you. I recently gave The Descent another viewing, and then turned off all lights in my apartment for a midnight listen of this episode, and they pair well. They are different enough to have their own heartbeat, but similar enough to make a fun double feature.
The last episode I will go into is one of the most famous episodes of radio from this time period. The Thing On The Fourble Board aired in '48, and it is the most well known episode of a show called Quiet, Please.
This is through and through a creature feature. Two men alone at an oil rig realize that they have drilled down too deep and let something out to the surface that should have stayed buried. This one will also be on my list of media I consume each year when spooky season comes around.
All of these episodes are 20-30 minutes long, and if you do not have Spotify, you can find most (if not all) of these on YouTube, or one of the massive free internet archives that have collected and preserved these gems.
These are some great listens, especially with Halloween right around the corner. They are old, so most are pretty tame by today's standards, but I have been creeped out by OTR on more than a few occasions, which is a testament to their quality. Hope you enjoy!!
Cheers