Season's Spirits: Steven's Spooky Suggestions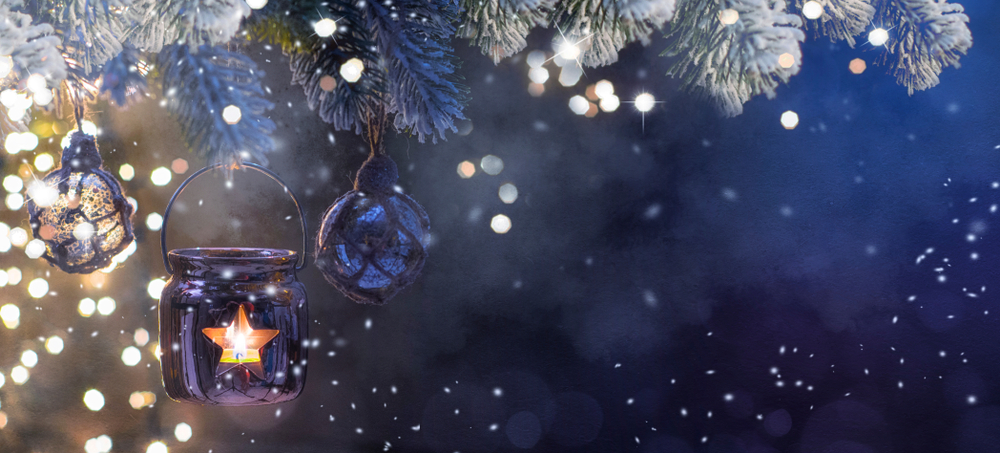 In my previous post, I went over the oft-forgotten tradition of telling ghost stories around Christmas time. I had so many recommendations of books, short stories, and fiction collections, I wasn't able to fit the rest of what I wanted in the post. Here I will go over some movies, TV shows, and episodes of Old Time Radio that are perfect for enjoying near a fire during the holiday season!
The first recommendation is one of my favorites to watch around Halloween time, but I think it could easily fit the Christmas ghost story M.O. Carnival of Souls, released in 1962, has become something of a cult classic in the last few decades. There is a dream-like quality to this film that will stick with you, and the low budget only adds to the foreboding quality the film has gained a following for.
The Haunting, released in 1963, is my favorite movie from the 60s. A faithful adaptation of the classic Shirley Jackson novel, this movie is the definition of "less is more." There is also a recent miniseries on Netflix, The Haunting of Hill House, that is a much more fleshed out version of the story, and it's my personal favorite property that Netflix has had their hands in. Another iteration from the 90s, also called The Haunting, is an interesting watch. The casting is wonky, pacing is inconsistent, and it completely botches the atmosphere that is essential to the story, but I honestly don't hate this version as much as most people. I think it's worth a watch just to see Hill House. The set design in this version is wild.
The next movie, The Curse of the Cat People, is a sequel to Cat People. While I do recommend you watch the first one before the second, I don't think you'd be completely lost if you didn't. You can always read a synopsis of the first and be caught up. This movie takes place around Christmas, and it is not your traditional ghost story. Not many scares or ghouls in this movie, it's more of a family drama. And what is Christmas without some family drama??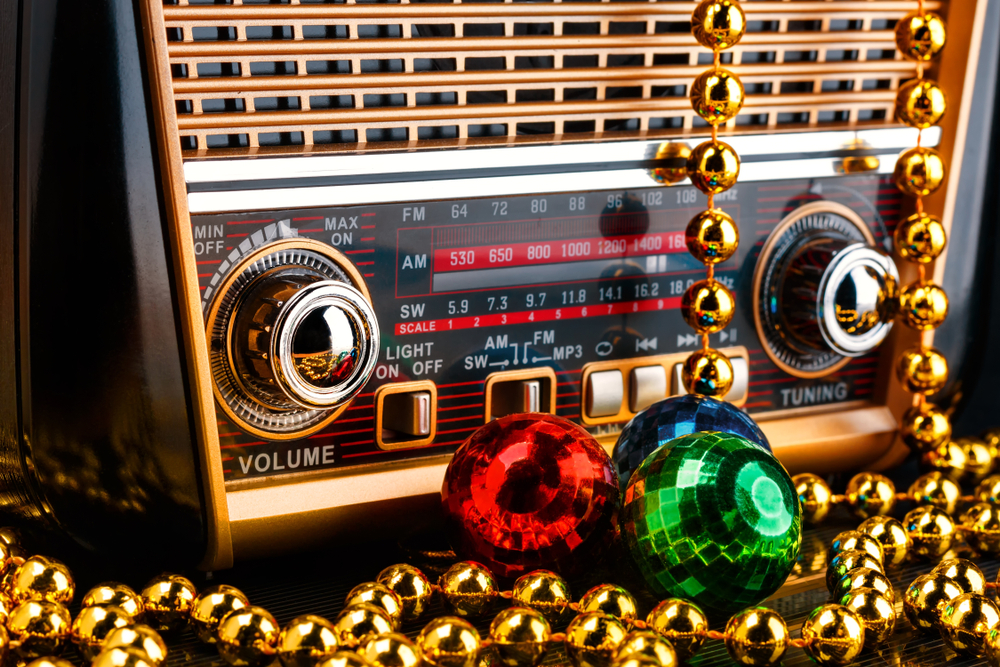 The next few recommendations are going to be some Old Time Radio. I think these are the perfect medium for enjoying a ghost story around Christmas. They aren't long, so there isn't much commitment, and you can put one on while you wrap presents or rock around the Christmas tree.
The Black Seagull is an episode of Inner Sanctum featuring Peter Lorre, who has been in some landmark films like The Maltese Falcon and Casablanca. Anytime Lorre is in something, you can safely assume that it'll be a high energy performance that borders on being manic. This one follows a man who is convinced his deceased wife has returned in the form of a black seagull.
One of my recent finds is an episode of The Hermit's Cave called Reflected Image of the Desert. Two travelers who are hopelessly lost in the desert are saved by a spectral woman who points them to the safety of a nearby cabin. Once in the cabin, a prospector tells them a story of love and betrayal. I enjoyed the story within a story aspect of this one.
Another episode of The Hermit's Cave that can provide your holiday spirit fix is Buried Alive. In this episode, a nurse is hired to help care for a man who has been locked in his room by his brother. He is locked in the room because he is sure he hears his wife calling to him for help, even though she passed away and was buried the night before.
Fugue in C Minor, stars none other than Vincent Price. As the host of Suspense, The Man in Black, describes it: this episode "deals with brooding anxiety and sharpening suspicion, played against the severe and forbidding background of the late Victorian era." This story has a mansion, a ghost, an organ, and Vincent Price. What more could you want?
Saving the most bonkers for last, The Horla is an episode of Mystery in the Air starring…. Peter Lorre. This episode devolves into absolute insanity by the end. Not plot wise, but performance wise. Lorre gives such and unhinged performance, that by the finale, I couldn't really understand what he was saying. He essentially just screams and makes noises in the final moments of this one, and I'm all for it. Is it a story about a ghost? Or a tale of a mentally ill man? Either way, it's my type of crazy.
I hope someone can find something between these last two posts to send a chill down their spine during this holiday season. A good shiver and a full-body case of goosebumps will undoubtedly make your hot cocoa, cider, or eggnog latte that much more satisfying.
My next post will most likely be somewhere around the New Year, so I hope everyone out there stays safe and warm these next few weeks. Everyone here at First Coast will be taking a couple days off for Christmas, but we will be back at it soon after!